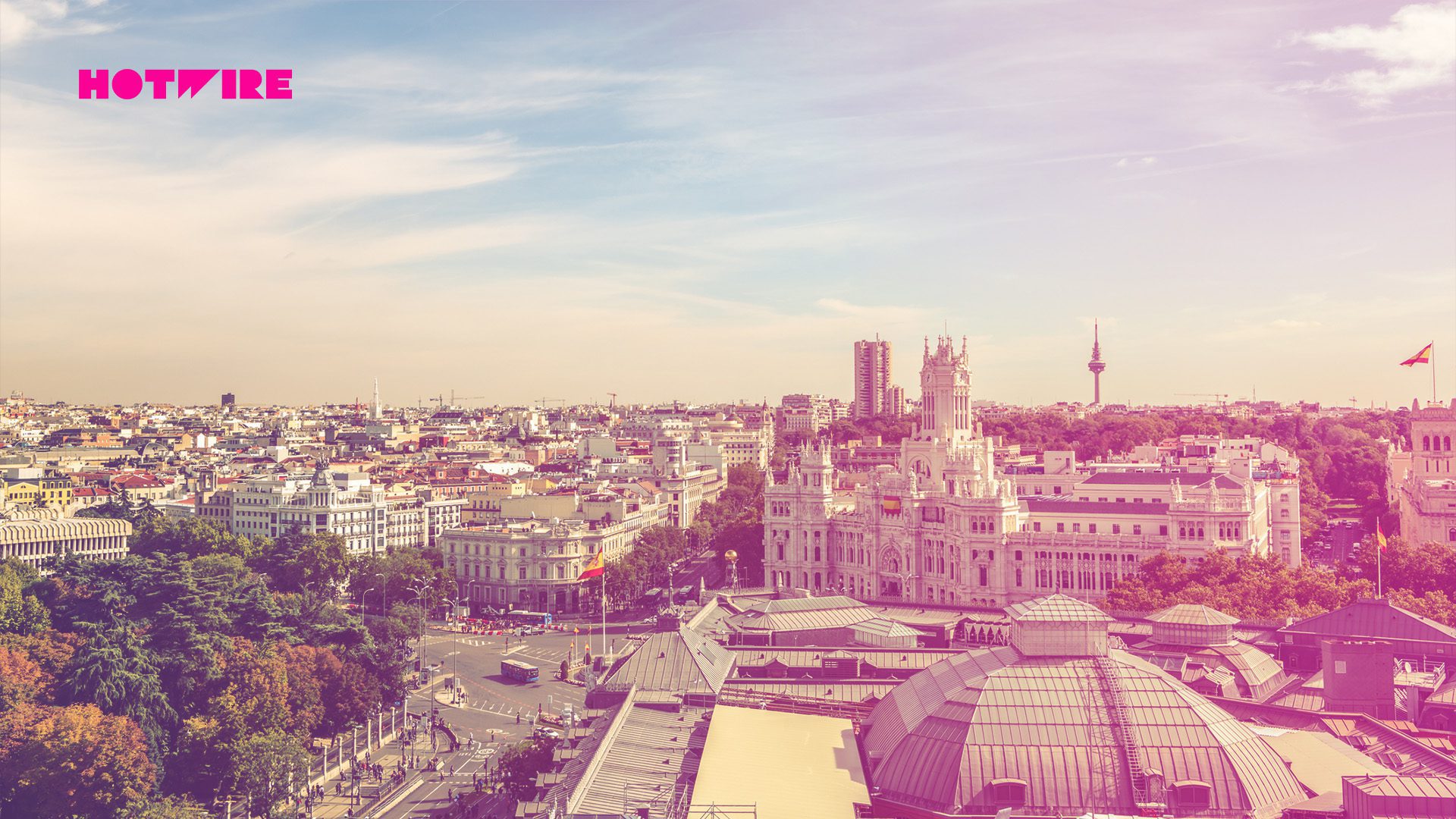 Hotwire appoints Beatrice Agostinacchio as the new leader of the Spanish office
Madrid, 11th April 2023 – Hotwire announces new management team in Spain. As of April 1st 2023, Beatrice Agostinacchio becomes the interim Managing Director of the Hotwire Spain office. Already Managing Director in Italy since 2017, Beatrice Agostinacchio will lead the team in Madrid together with the Spanish director team consisting of Ana López, Beatriz Zabala and Verónica Muñoz. Through Agostinacchio's dual role the teams in continental Europe will grow into an even stronger business.
Hotwire established a new management team for Continental Europe in early 2022 to offer clients new services and capabilities across one region covering France, Germany, Italy and Spain. Over this past year, the 100 person strong team has launched new services such as ESG communications strategy, data and analytics, account based marketing (ABM) as well as global content strategy and marketing and new strategy workshops for companies looking to be leaders in the Metaverse and Web3.
" With the creation of this new Continental Europe entity, we want to offer the best of both worlds to our ecosystem: maintaining a local footprint and expertise to be relevant on each individual market while being supported by the power of our European and international network. By revisiting our vision of the management of the Spanish team, we aim at providing the most relevant and sustainable experience to our clients, collaborators, and partners in the long run. We want to ensure that Hotwire Spain can carry on writing its own success story locally and take a significant part in the success of the Continental Europe team," comments Ute Hildebrandt, Managing Director of Continental Europe at Hotwire.
Beatrice Agostinacchio joined Hotwire in 2010 and has led the Italian office since 2017. Ana López, Digital Associate Director, joined Hotwire in 2016. Beatriz Zabala joined Hotwire in 2020 in the role of Associate Director Head of Strategy. Verónica Muñoz, Associate Director, joined the Hotwire team in Madrid in April 2022.
"Beatrice has profound expertise in communications – covering consumer, corporate, BtoB and crisis campaigns – and has led the Italian team to great success over the past years. The trio of directors in Spain is also looking back at several years of extensive experience in communications, strategy and digital marketing. The new leadership team is, therefore, the ideal fit to continue the transformation towards becoming an integrated communications consultancy on the Spanish market," adds Ute Hildebrandt. "This new era aligns with Hotwire's ambition of being recognized as the pre-eminent global tech comms and marketing consultancy and of growing as a business within the Enero Group."
"We have many exciting clients in Spain for whom we do excellent work and I am looking forward to expanding our integrated communication services in Spain with programmes on data & analytics and ABM marketing for instance. Above all, I am excited to work closely with the entire Spanish team. They are talented and skilled professionals covering different areas of communication and the best ambassadors of Hotwire's work." comments Beatrice Agostinacchio.
The global technology communications and marketing consultancy operates in Europe from offices in Frankfurt am Main, Madrid, Milan, Munich and Paris and has 15 offices globally.
***
About Hotwire
Hotwire is the global technology communications and marketing consultancy, part of the Enero Group. Founded in 2000, we operate a worldwide network of wholly owned offices and partners serving a range of clients from scale ups to established multi-nationals. We unleash the possibilities of innovative technology through integrated communications that ignite curiosity, spark action and fuel success. We do this using our proprietary methodology which is underpinned by robust insight and strategy, purposeful creative, integrated planning and a core emphasis on measurement and evaluation.