Becoming CES showstoppers through uncertain times


Discover
CES is the largest annual consumer trade show in the world and an important media moment for many exhibitors. For Targus, Sengled, and Linksys, it's an opportunity to showcase their new lineup of products for the coming year and further boost their presence with tier 1 media. With so many companies excited to return to the trade show floor after a year of its physical absence, it was essential that we started to plan ahead and strategize how best to approach the show's return in Las Vegas. However, as COVID-19 Omicron cases began to rise near the end of 2021, media and many attendees, including a few Hotwire clients, began to opt out last minute due to safety concerns. Our CES team had to quickly shift gears and plan for alternative strategies in order ensure we were able to stay top of mind with journalists despite limited presence.
Plan
Ahead of CES, the team worked to secure pre-briefs with key tier 1 media to ensure they could prep their stories before the show started. As news began to break that the recent surge in COVID-19 cases were on the rise, the team began to closely liaise with publications and newsrooms to understand what their presence would be at the show. This proved to be essential as just a week before the show, nearly all major media outlets backed out from attending due to safety concerns. The team was prepared for this potential situation, and Hotwire was able to stay ahead of the game since its team was already offering the news under embargo ahead of the show. For clients who participated in the show in-person – including Targus and Sengled – Hotwire was onsite to manage any media engagement, virtual tours and opportunities on the show floor and CES Unveiled. In tandem, the team continued to engage with key reporters online to ensure news was delivered and they had everything they needed to publish their pieces from afar.
Deliver
Despite limited foot traffic and presence on the show floor, Hotwire was able to deliver a massive amount of quality coverage for Targus, Sengled and Linksys. Through a constant always-on approach and ensuring the PR team engaged with press online before, during and after the show, Hotwire secured major stories in USA Today, CNN, The Verge, CNET, Popular Mechanics, Rolling Stone, and Gizmodo, among others. Furthermore, the team's efforts secured a number of Best of CES Awards for our clients, making them major showstoppers during an unpredictable start to the year.
1.9k
Combined pieces of press coverage
15
Best of CES Awards for combined
3.4 Billion
Total Unique Monthly Visitors for all earned coverage
Hotwire clients

supported at CES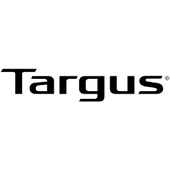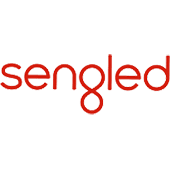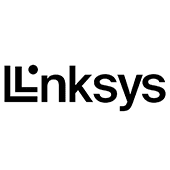 Hear it
first
Sign up to get the hottest headlines,
delivered straight to your inbox.

Let's get to work
Whether you're looking for a new communications consultancy partner or a career at Hotwire, we'd love to hear from you.